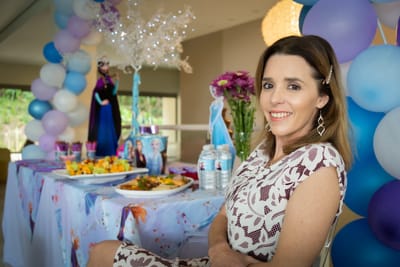 Hi, my name is Donna.

For as long as I can remember I have been planning and decorating events - at school organising fund-raising drives; at university I was on the Student Council (organising all variety of parties!); as a mom of three I have also assimilated a wide range of party accessories (urns, bowls, dishes, and the like). I have enjoyed doing many fundraising activities for nonprofit organisations such as sports days, carnivals, movie nights and evening events and the like (some say I even used to raid the movie complexes to collect giant movie cardboard cutouts!). I have even made and decorated all of the cakes you see on this site!

Most of all, I love the planning and co-ordination of the various elements needed to complete an occasion.
Hopefully you can see my passion and enthusiasm coming through!

Viewing and rental of décor items is conveniently located in Ballito.